TUCSON (KVOA) -- 11th ranked Arizona had to have both wins this past weekend over So. California and No. 5 Ucla and the Wildcats got the sweep.
The victories allowed UA to slice a game off their deficit behind the Bruins in the Pac-12 Conference. UCLA leads UA by two games. The two teams will meet in Westwood on March 4 to complete the regular season.
In this edition of Wildcat Breakdown, News 4 Tucson's David Kelly is joined by Eye on the Ball talk show host Steve Rivera. Eye on the Ball can be heard Monday-thru-Friday from 3-5 p.m. on FOX Sports 1450.
The two discuss how the Cats defense led the way in the sweep of L.A., Mick Cronin's defensive plan vs. Oumar Ballo and the adjustment Tommy Lloyd made in the second half to take pressure off his big man plus Courtney Ramey steps to the forefront of the UA offense.
VIDEO: Ramey becoming transfer gold
During the non-football season, Kelly is joined on Wildcat Breakdown by an array of analysts who include former UA athletes as well as local, regional and national sports media personalities.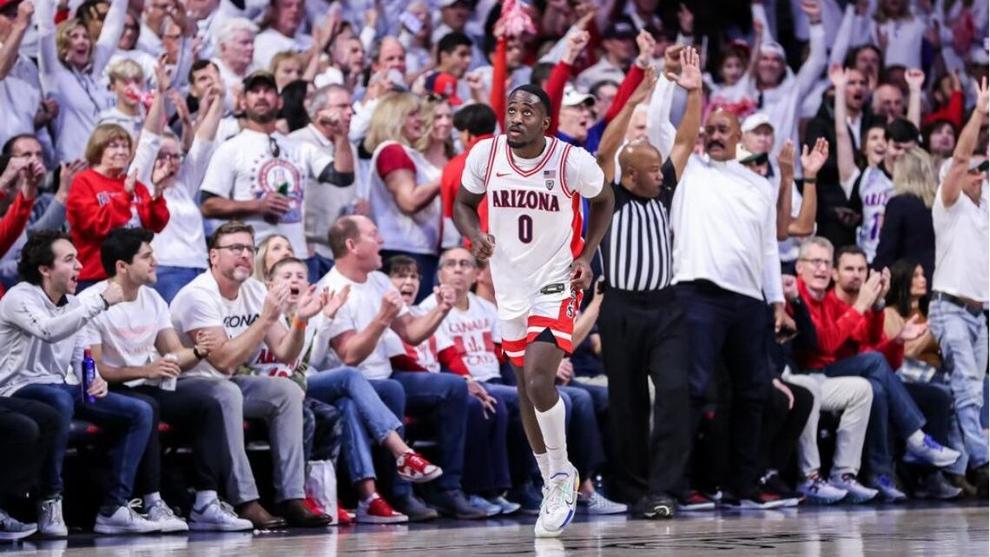 Previous UA Basketball episodes:
Copyright 2023 News 4 Tucson. All rights reserved.