TUCSON (KVOA) -- FC Tucson didn't find any success on the home pitch Saturday night.
The Men in Black fell to visiting Union Omaha 2-1 to remain winless (0-3-1) this season at Kino North Stadium.
Noe Meza scored on a free-kick in the first half to give Union Omaha a 1-0 lead. Kemal Malcolm added a tally off a corner strike in the 57th minute for a 2-0 advantage.
FC Tucson's lone goal was an own goal by Union Omaha's Conor Doyle.
The contest marked the return of Hugo Kametani to Tucson. The Union Omaha striker played his junior college soccer in Tucson at Pima College where he scored 30 goals in 2018 helping to lead the Aztecs to a National Championship.
FC Tucson hits the road for Fresno in Week 12 (June 18) to take on the Central Valley Fuego.
WOMEN'S PREMIER SOCCER LEAGUE
AND WE'RE UP 👏 ‼️Caitlyn Maher gives us the lead with this beaut 😍ATC 1-0 TUC#ATCvTUC | #fuerzatucson 🌵 pic.twitter.com/4iQJxGowLr

— FC Tucson Women (@fctucsonwomen) June 12, 2022
The FC Tucson Women's side continued their incredible unbeaten run with a 1-0 winning result over Atomic City FC in suburban Las Vegas.
FCTW (3-0) has not lost since a 3-0 defeat to Albuquerque FC on June 9, 2019, a string of 16 games (14-0-2) over the remainder of the 2019 season and the 2021 and 2022 seasons. The WPSL did not play in 2020 due to the Coronavirus Pandemic.
Caitlyn Maher (Pima College/Catalina Foothills) scored the lone goal of the contest in the 39th minute. Maddie Smith (Salpointe Catholic) recorded the clean sheet in goal.
FC Tucson Women's next game on June 17 is on the road at Arizona Arsenal Soccer Club. They will follow that on June 19 with a home game against SC Del Sol.
INDOOR FOOTBALL LEAGUE
Mike Jones scored five touchdowns as the Tucson Sugar Skulls started the second half of their season with a 58-33 home victory over the Bay Area Panthers.
Jones scored four of his touchdowns on the ground. He also caught a nine-yard touchdown pass from Daquan Neal.
The Panthers scored first but the Sugar Skulls took control of the game in the second quarter, outscoring Bay Area 24-6.
Neal threw for three touchdown passes and ran for one more.
Tucson (6-5) has five regular season games remaining. They will host the Vegas Knight Hawks next Saturday night (June 19) at Tucson Arena.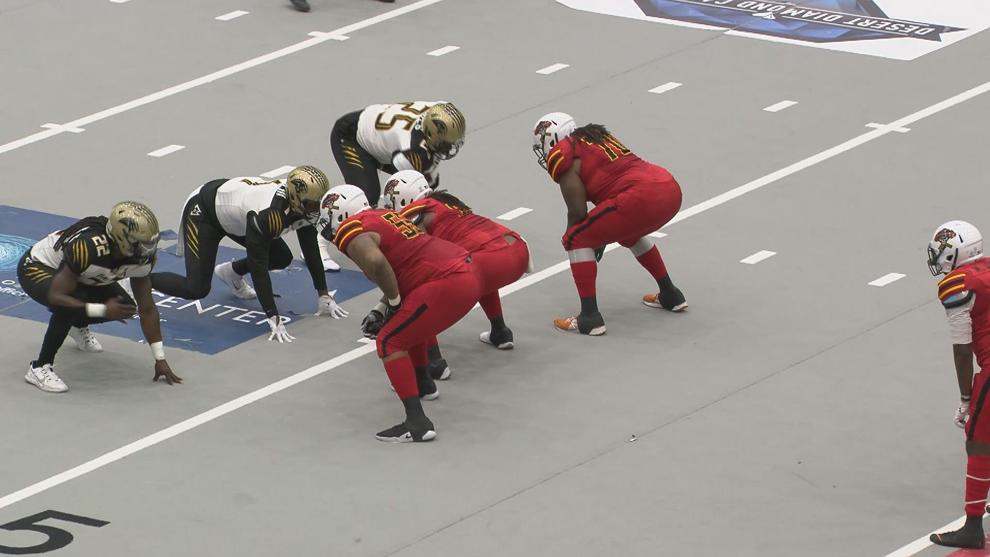 PECOS LEAGUE
The Tucson Saguaros fell in Game 1 of their Saturday night doubleheader 14-3 to the Bakersfield Train Robbers down at Nogales' War Memorial Stadium.
There was no report on the outcome of Game No. 2.
The Saguaros are playing six Saturday games including a pair of doubleheaders down in Nogales this summer.
Tucson (7-2) opened the season on the road and are playing the majority of their home games back at Kino Memorial Stadium this season.
The club played its first two Pecos League seasons at Kino before moving games to Reid Park, Cherry Field and Amphi High School over three of the last four summers.
The 2020 season was played in a COVID-19 bubble down in Texas. Tucson won the title in 2020 and repeated as league champions in 2021. The Saguaros hold five division titles in their six seasons and three league titles (2016, 2020, 2021).
The team is currently looking for Host families for players. Host families provide a place to sleep, a meal to share as a family and a place for players to do their laundry. If interested in hosting a Saguaros players or two please contact the Director of Game Day Operations - Laura Martin at laura.martin.baseball@gmail.com.
Copyright 2022 News 4 Tucson. All rights reserved.