TUCSON – First it was awarded the title of "School of Excellence."  But now, the Magnet Schools of America Merit Committee, a national group, has selected Davis Bilingual Elementary Magnet as one of the top 10 magnet schools in the country.
All of the 10 schools chosen were visited by the distinguished group during the selection process.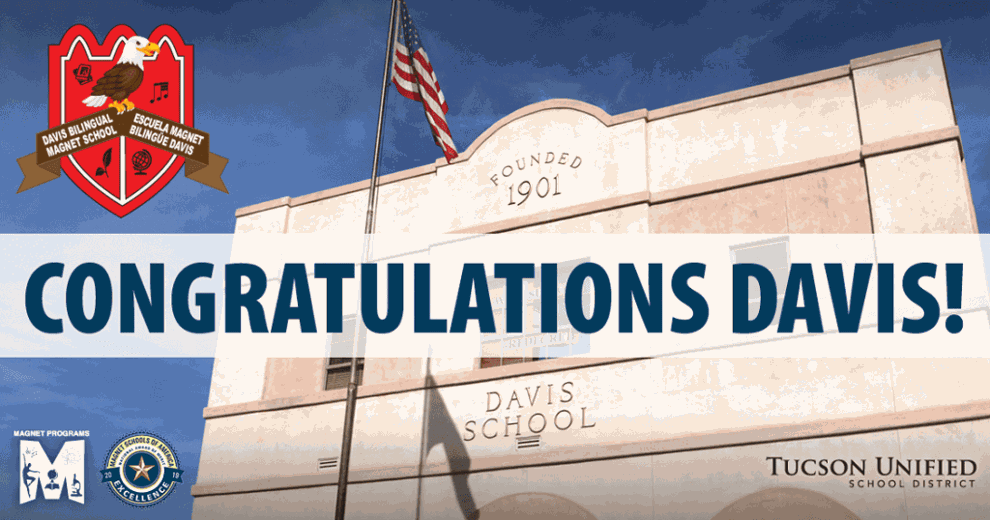 Tucson Unified School officials said that being named by such a committee is a great accomplishment that has everyone at Davis feeling proud. The Merit Committee will award the top five among the ten with a Top Merit Award on Saturday, April 13.
"This is a great honor, TUSD is very proud of Davis Magnet and the accomplishments that have transpired from hard work and dedication by the Davis staff, community, and parents to all of their students", said Janna Acevedo, Magnet Director for Tucson Unified School District.
Acevedo congratulated Principal Jose Olivas and Cate Arnquist Burke, Magnet Coordinator, for "pursuing excellence and inspiring our students to achieve their goals and beyond."