TUCSON (KVOA) -- Tucson and Roswell met 16 times during the 2021 Pecos League regular season and they couldn't decide who was best.
Both teams won eight games.
Either the Saguaros or Invaders will stand alone this week in Tucson as they decide the league champion in a three-game series at Amphitheater High School.
Roswell comes into the series with eight wins in their last ten games. That includes a four-game home sweep of the Saguaros to end the regular season. The Invaders are the only team to win the Pecos League title three times (2011, 2013 and 2015).
Tucson enters with two championships (2016 and 2020) and is looking to make it back-to-back and join that exclusive company.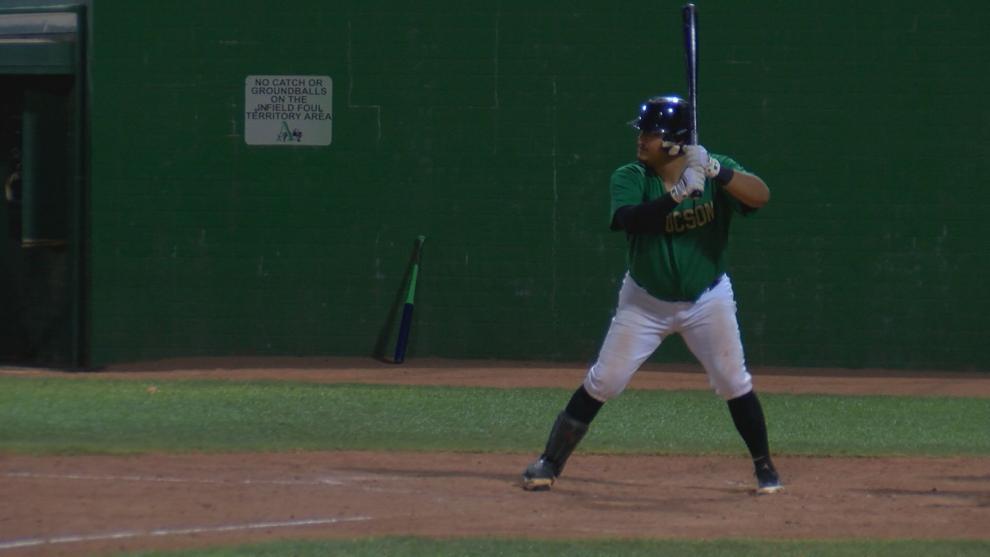 The Saguaros (34-24) won the Mountain South division by two games over Alpine. Roswell finished third.
Tucson lost the first game of their divisional series to Bakersfield but rallied to upset the Train Robbers two games to one. Bakersfield (34-7) was the league's best team this season.
Roswell (34-28) had to go through two rounds of playoffs to reach the final series. The Invaders won a best of three divisional series agains Alpine before taking two-of-three from Garden City.
Game 1 and Game 2 will be on Tuesday and Wednesday and if necessary Game 3 on Thursday. All games are schedule to be start at 7 p.m.
Copyright 2021 News 4 Tucson. All rights reserved.