TUCSON (KVOA) -- Makayla Holthaus came home this past weekend. But it wasn't to get her laundry done or grab a home cooked meal.
She came home to ball. And she did just that as a second-year freshman at Phoenix's Ottawa University Arizona.
The Spirit women's basketball squad took the trip down I-10 on Saturday to scrimmage against Holthaus' father's team, the Pima Aztecs.
The 6'1 forward averaged five points and three rebounds in a shortened 20-21 season. She is expected to start this season for OUAZ.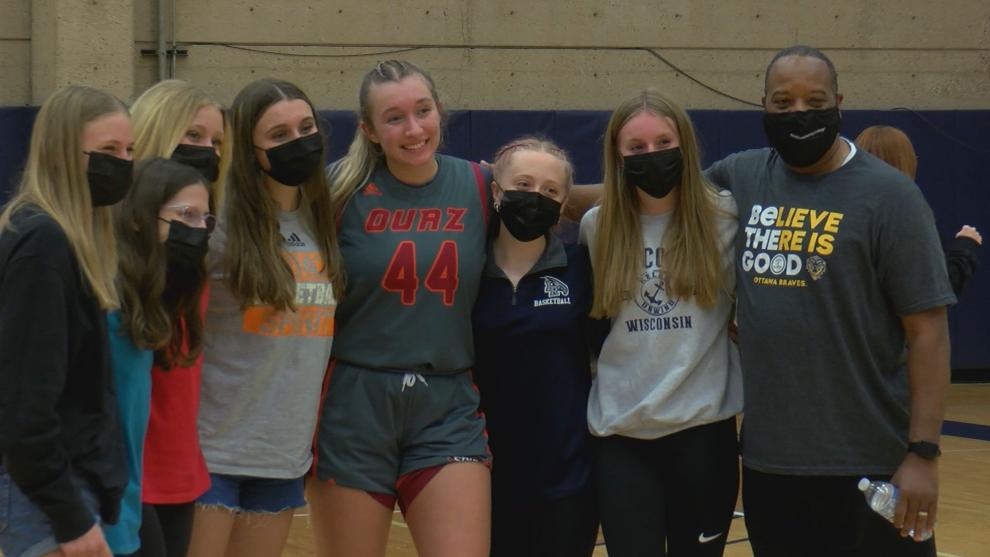 She made her prescene felt during the exhibition that featured the two teams playing five ten-minute quarters. Holthaus averaged 11 points and nine rebounds in her senior season (19-20) at Ironwood Ridge.
Todd Holthaus is in his 15th season at Pima College. He is a six-time NJCAA Region I Coach of the Year (2009, 2010, 2011, 2016, 2019, 2020), having posted nine 20-win seasons to go along with six Region championships.
PCC finished 8th at the NJCAA Division II National Tournament after an abbreviated 2020-21 season.
The Aztecs will begin this season ranked 13th in NJCAA Division II. Pima's 1st game will be on November 5 at the Eastern Arizona Classic where they will face the Mexican National Team.
Copyright 2021 News 4 Tucson. All rights reserved.