TUCSON (KVOA) -- Losing by 27 in Tucson on October 22 clearly did not sit well with the Thatcher Eagles.
Just two week after getting their heads handed to them by Pusch Ridge Christian Academy, the Eagles returned to the scene of the crime and exacted some revenge with a 35-26 victory to end the Lions season.
Thatcher (8-3) advances to play No. 2 Snowflake in the quarterfinals.
PRCA (8-3) couldn't build on an early 10-0 lead.
Ryan Fontaine scored on a 15-yard run after the Lions secured possession off a botched snap by Thatcher. Isaiah Peyton added a 29-yard field goal for the early advantage.
The Eagles got on the board midway through the second quarter on two-yard touchdown run by Ayden Bingham.
Their running game really got going on the next drive. Joshua Magnum had back-to-back big runs, his second going 45 yards for a touchdown to give Thatcher a 12-10 lead at the half.
The Lions and Eagles exchanged the lead on third quarter field goals by Peyton (34 yards) and Hunter Lee (29 yards).
Bingham's 2nd touchdown run, a 43-yard scamper gave Thatcher a 22-13 lead. They stretched it to 29-13 on an 11-yard touchdown run by Magnum with five minutes left.
PRCA scored quickly on a one-yard Fontaine run to cut their deficit to 29-19. But Magnum struck again with a 47-yard touchdown score to make it 35-19.
The Lions scored in the final minute to give themseleves a chance. Fontaine threw a nine-yard touchdown pass to Hayden Hallett but Pusch Ridge Christian couldn't convert on the onside kick and the Eagles ran out the clock.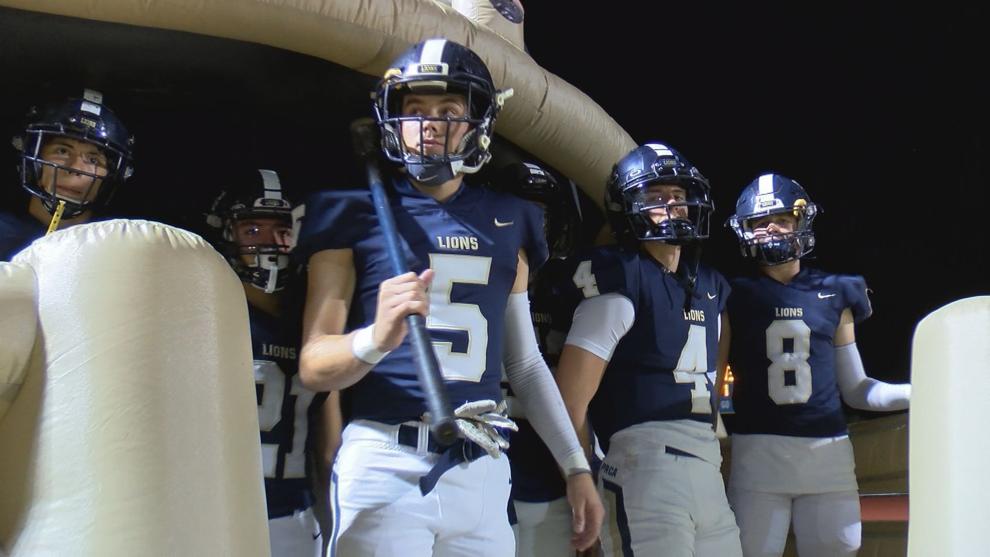 Here are the rest of your state tournament scores from games involving teams from Southern Arizona:
(3A) #9 Sabino 29, #8 Show Low 20
(2A) #8 Willcox 42, #9 Holbrook 32
(2A) #3 Benson 49, #12 Sequoia Pathway 7
(1A) #3 Williams vs. #2 St. David (Saturday at Scottsdale Coronado-6 p.m.)
Copyright 2021 News 4 Tucson. All rights reserved.