BENSON (KVOA) -- The Benson Bobcats are back in the state semifinals for the third time since 2015.
Senior running back Devin Bowling put on a playoff performance for the ages on Friday night, running for 419 yards on 18 carries and scoring five touchdowns as the 3rd seed Bobcats easily dispatched off No. 11 St. Johns 48-6.
Benson (10-2) advance to the state championship game last year where they lost to Santa Cruz Valley. The Bobcats will face No. 2 seed Arizona Lutheran next Saturday night at Phoenix's Desert Vista High School.
Bowling's performance was needed as the Bobcats were without running back/linebacker captain Tristan Martinez due to injury.
But no one could have imagined such a historic performance by Bowling. His touchdown runs went for 45, 30, 15, 61 and 61 yards.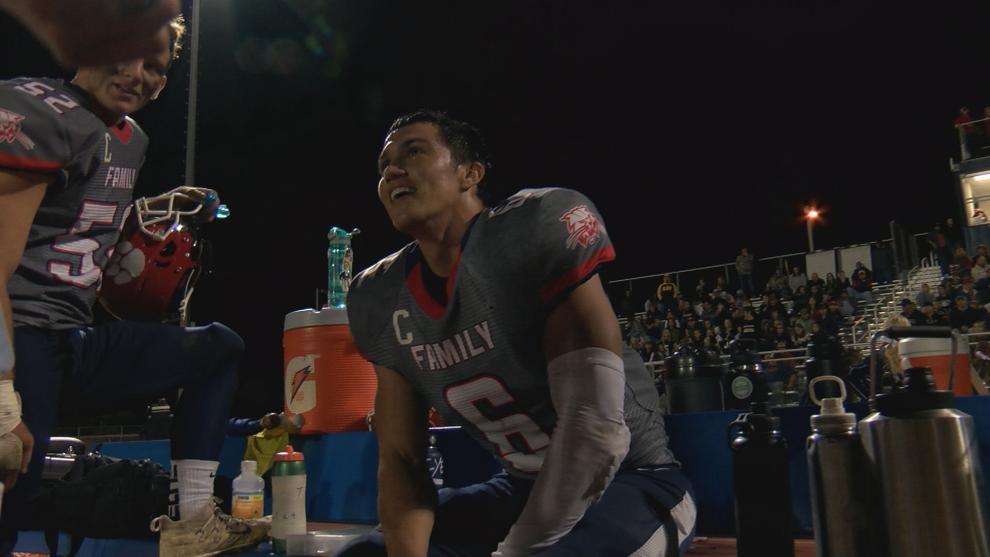 Bowling now has 1,480 yards on the season averaging 11.1 yards per carry with 16 touchdowns. The performance was the first 200-yard rushing game of his career.
Jace Barney got the scoring started with a one-yard first quarter touchdown run. Quarterback Brok Determan threw a 19-yard touchdown to Jimmy Lerblance.
Copyright 2021 News 4 Tucson. All rights reserved.