TUCSON (KVOA) -- Defense is what has pushed FC Tucson back into the playoff conversation in USL League One.
FCT (9-9-6, 33 pts., 6th) has a big week ahead as the side tries to solidify their spot in the USL1 post-season.
The Men in Black will host a pair of teams on the outside looking in to the playoffs as North Carolina FC (5-15-4, 19 pts., 12th) comes to Kino North Stadium on Wednesday followed by South Georgia Tormenta (8-12-6, 30 pts., 9th) on Saturday.
FC Tucson has four matches remaining in the 2021 regular season, three of which they will play at home.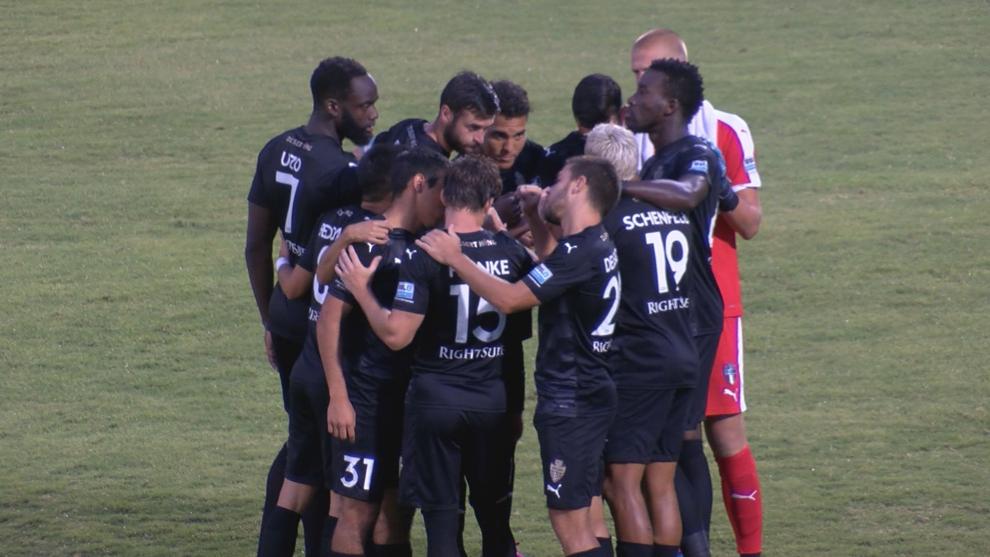 FCT has surged into the playoff picture going 5-1-2 in the last eight matches. The side has allowed just eight goals during that stretch. FC Tucson had allowed 12 goals in eight matches prior to their winning run.
Jon Pearlman was named permanent manager last week after he took over the side at the beginning of July. FC Tucson was 2-4-3 when manager John Galas was relieved of his duties.
Charlie Dennis and Shak Adams lead the team in scoring with seven goals each.
Copyright 2021 News 4 Tucson. All rights reserved.