TUCSON (KVOA) -- Salpointe Catholic is back in the state finals.
The 2nd seed Lancers came from down a touchdown in the 1st half to beat No. 3 seed Goodyear Desert Edge 29-17 in the Conference 5A semifinal at Doherty Stadium in Tucson.
Salpointe Catholic quarterback Treyson Bourguet passed for a pair of touchdowns and ran for another. One of his touchdown passes was to Antonio Martinez who also scored on a 26-yard interception return.
Salpointe Catholic (11-2) will face top seed Scottsdale Horizon (11-2) in the state championship game next Friday night (December 10) at Sun Devils Stadium in Tempe.
The Huskies are coached by Andy Litten who led 
It's the Lancers sixth state final appearance in program history and the fourth this century (2018, 2017, 2013, 1991, 1981). They won the Division II title under Dennis Bene in 2013.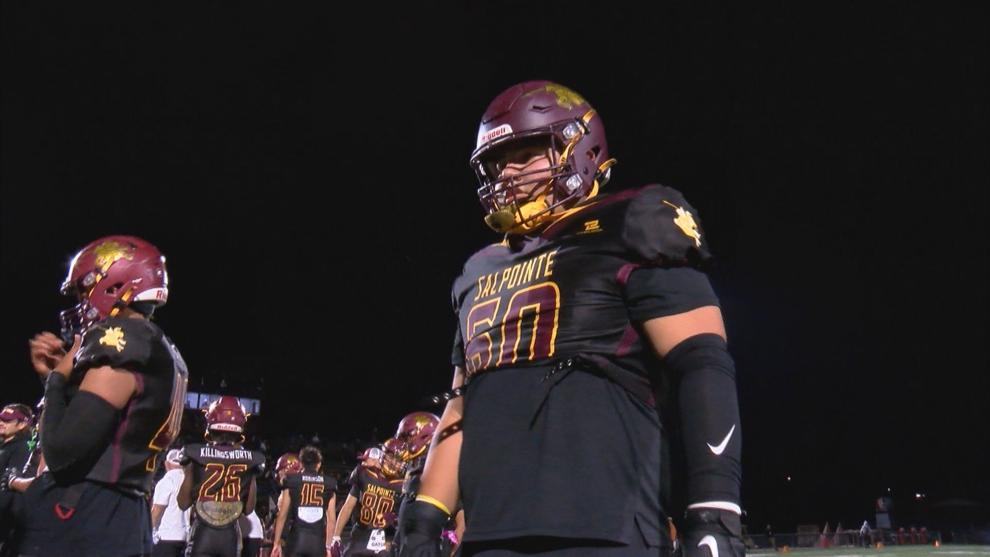 SCORING
S-Treyson Bourguet 1-yd run (Lynch PAT) SC 7-0
D-Christopher Cordero 40-yd run (Hodge PAT) TIE 7-7
D-Adryan Lara 49-yd pass to Vinny Mansfield (Balderas PAT) DE 14-7
S-Treyson Bourguet 9-yd pass to Anthony Wilhite (PAT blocked) DE 14-13
S-Owen Lynch 30-yd FG SC 16-14
S-Antonio Martinez 26-yd interception return (Lynch PAT) SC 23-14
D-Eric Balderas 22-yd FG SC 23-17
S-Treyson Bourguet 26-yd pass to Dylan Dreis (PAT missed) SC 29-16
Copyright 2021 News 4 Tucson. All rights reserved.