BENSON (KVOA) -- The Roughriders rode into Benson on Thursday and spoiled the outcome on the field, but they couldn't spoil the night.
Pima, ranked 5th in the Conference 2A according to MaxPreps, beat the No. 3 Bobcats 14-7 in a muddy slugfest. It was the San Pedro League opener for both teams.
The night though belonged to the town of Benson who wrapped their arms around Bobcats freshman backup quarterback Trent Manzo and his family as they deal with the terminal cancer battle being waged by Manzo's younger brother Chase.
Chase Manzo delivered the game ball via helicopter as fans, many dressed in yellow, cheered his presence. The 13-year old has been fighting cancer since the Spring of 2019.
Most of the Bobcats players wore yellow socks and the team is playing this season with "CM24" on their helmets. No. 24 was the number Chase wore while playing youth football in Benson.
The Pima-Benson rivalry goes back to 1949. Friday night was the 25th meeting and just the 8th time the Roughriders have won the battle on the field.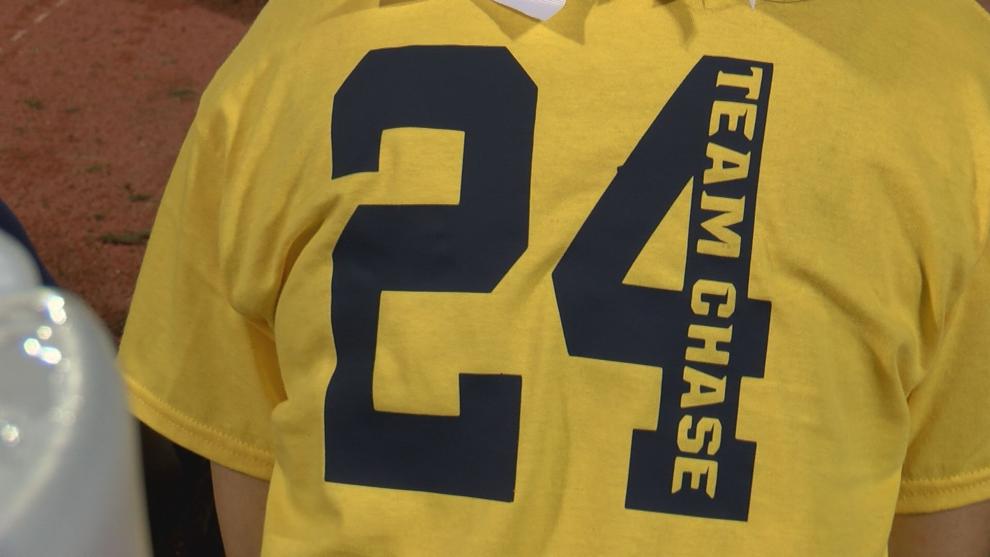 The Bobcats took an early 7-0 lead on a 11-yard touchdown run by Tristan Martinez.
The Roughriders quickly answered to tie the game on a one-yard touchdown run by Brody Brown.
The game was tied at the half but Pima took the advantage in the third quarter on a nine-yard touchdown run by Wyatt Wiltbank.
The Roughriders held off a late charge by Benson. The Bobcats drove to the Pima red zone but the game-tying attempt fizzled as a result of some costly penalties.
Pima (4-2, 1-0) hosts undefeated Willcox on October 8 while Benson (4-2, 0-1) looks to bounce back against Bisbee.
Copyright 2021 News 4 Tucson. All rights reserved.