TUCSON - The first day of the new year features ample sunshine, but less than ideal air quality.
Smoke from a smoldering landfill fire on Tucson's east side is blanketing much of Metro Tucson this morning. As a result, numerous air quality sites in Eastern Pima County are measuring unhealthy levels of particulate matter.
According to 4WARN Meteorologist Jeff Beamish, expect lower air quality for much of the city through the morning & early afternoon hours. If you can smell smoke in your neighborhood, limit time outdoors.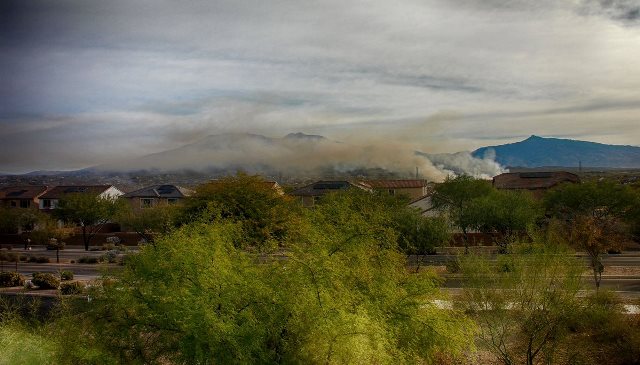 (Landfill fire burning Sunday at Houghton & Drexel. Photo courtesy: Shane Gillies)
Highs for New Year's Day peaks in the upper 70s, running 15° above average. Today's forecast high of 78° comes two degrees shy of tying the record set in 2012. Expect mid to upper 70s for the duration of the week, followed by overnight lows in the mid to upper 40s.
Visit KVOA.com/weather for a complete look at your 4WARN extended forecast.