TUCSON - Christmas Day 1987 featured a holiday surprise in the Sonoran Desert.
30 years ago today, a cold storm system originating in Alaska dumped 2.6" of snow on Tucson International Airport. It marks one of four times the Old Pueblo recorded a White Christmas. In any given year, Tucson has a 3% chance of a White Christmas.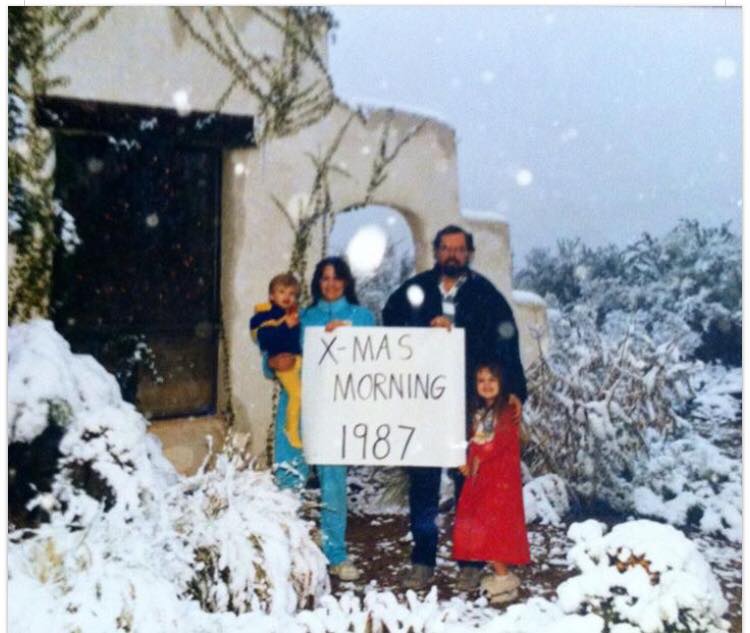 (Photo courtesy: Deb Thompson)
Click here to see the complete history of Christmas snow in Tucson.
According to the National Weather Service, a weather system that developed in the Gulf of Alaska on December 21st, moved into the Pacific northwest on the 22nd. On the 23rd, this storm started to gain strength over Nevada and Utah as colder air from Canadian was driven south over the western states as strong high pressure built over western Canada.
Further strengthening of this storm occurred on Christmas Eve and Christmas Day as this storm moved through Arizona. Temperatures on the 24th remained steady in the lower to mid 40s until just before lunch. A cold rain started to fall just before noon, with the temperature falling into the upper 30s. The remainder of the day saw a mixture of rain and snow showers or just snow showers as the thermometer fell to the freezing mark.
At the end of the day, the Tucson International Airport measured one inch of snow while the University of Arizona recorded 2".
With the thermometer hovering around the freezing mark, snow showers continued during the morning hours of Christmas Day. The high temperature on Christmas Day was 43 degrees with the airport measuring an additional 2.6" of snow while the University of Arizona measured 1.7".
The two day snow total was 3.6" at the airport and 3.7" at U of A.
Click here for more Southern Arizona Christmas snow information from the National Weather Service.