TUCSON - Gusty winds and dry vegetation fueling numerous December wildfires west of Arizona.
The driver behind the wildfire danger is a weather pattern known as the Santa Ana winds. For the last several days, high pressure has been positioned near the Pacific Northwest coast. Winds circulate clockwise around the center of high pressure, equating to northeast winds over Southern California.
As northeast winds descend from the Southern California hills, the air speeds up, warms and gets drier. Combine warm, dry winds with a lack of rainfall and the net result is explosive growth with any fire that starts.
The peak of the Santa Ana wind events typically arrives in December, according to the National Weather Service in San Diego.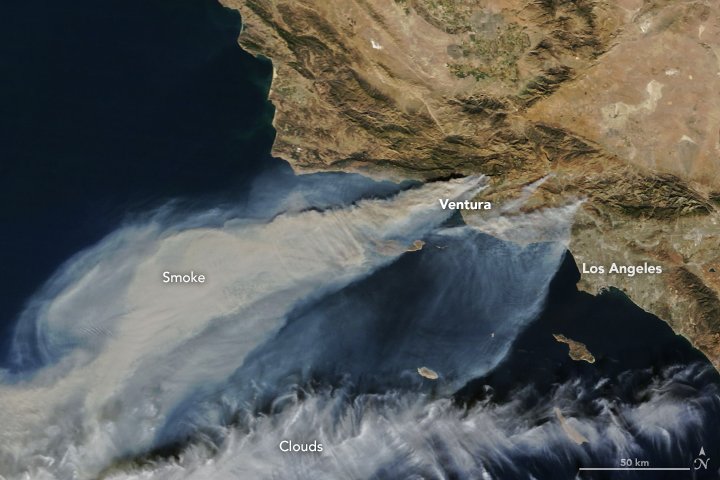 Northeast winds are also blowing smoke toward the Pacific Ocean. This NASA satellite image captured Monday shows the expansive smoke plumes from several fires burning around the Los Angeles basin.
The largest of the blazes, the fast-moving Thomas fire in Ventura County, had charred more than 50,000 acres in less than a day, according to Cal Fire. Smaller smoke plumes from the Creek and Rye fires are also visible.