TUCSON - Mother Nature's streaking, strictly in a meteorological sense.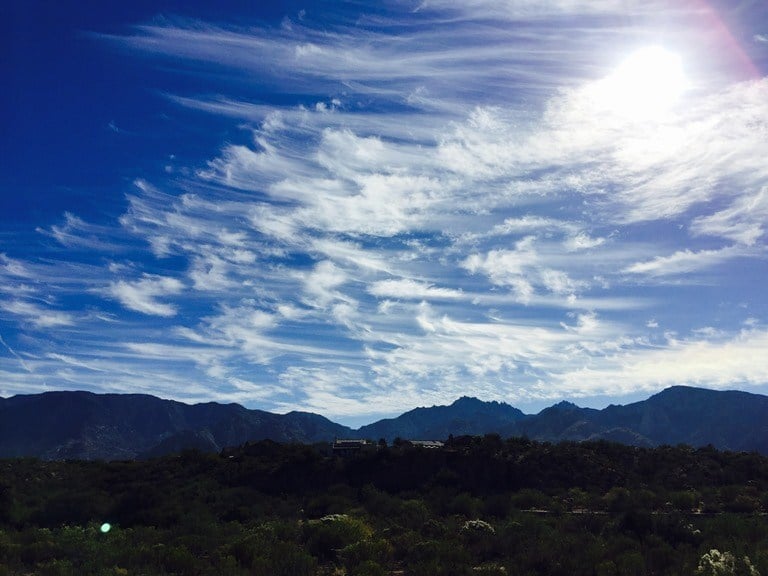 ?
4WARN Meteorologist Jeff Beamish captured these strung-out cirrus clouds over the Santa Catalina Mountains on Saturday morning. These clouds are called "fall streaks" or "mares tails". Here's how they form.
Ice crystals contained within high cirrus clouds start to fall out of the cloud base. Changing upper winds aloft carry these falling ice crystals across the sky. This allow these clouds to showcase a streaky, wispy appearance.
Why the "mares tails" label? Thanks to the wispy, streaky look, clouds like this resemble the tail of a horse.