TUCSON - A long dry streak could be snapped later this afternoon.
Scattered showers are possible for much of Southern Arizona, according to 4WARN Meteorologist Jeff Beamish. Triggering today's rain chance is a storm system west of Los Angeles, pumping in moisture from the Pacific and Baja California.
Metro Tucson stands a 40% chance of rain, mainly between 3 PM and midnight. Areas along the International Border stand the best chance of scattered late day & evening showers. Up to 0.30" rain is possible.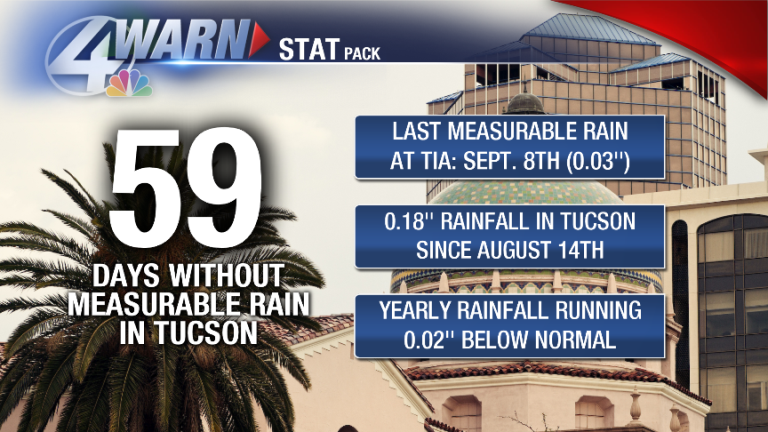 If Tucson International Airport records measurable rainfall today, it would end Fall's 10th longest dry streak at 59 days. Tucson's last measurable rainfall occurred on September 8th.
Daytime highs on Election Day peak in the mid to upper 70s, followed by 80s tomorrow through the weekend.
Watch Jeff for a complete look at your forecast today on News 4 Tucson at Noon. Follow Jeff's weather updates on Facebook and Twitter.