TUCSON - Hockey goalie masks often feature elaborate designs and tributes.
For Tucson Roadrunners goalie Adin Hill, his new mask pays homage to the heroes that call the Old Pueblo home.
Hill showed off his new paint job during Thursday's practice at Tucson Arena, which prominently features Davis-Monthan Air Force Base. The back of Hill's mask includes Davis-Monthan's slogan, while the sides show off fighter jets and a pilot. David Fried of Friedesigns created the goalie's mask masterpiece.
"You walk around and you see Air Force people everywhere, and I know it's a big deal here in Tucson, so it kind of came down to being a little local tribute", Hill told the team's website.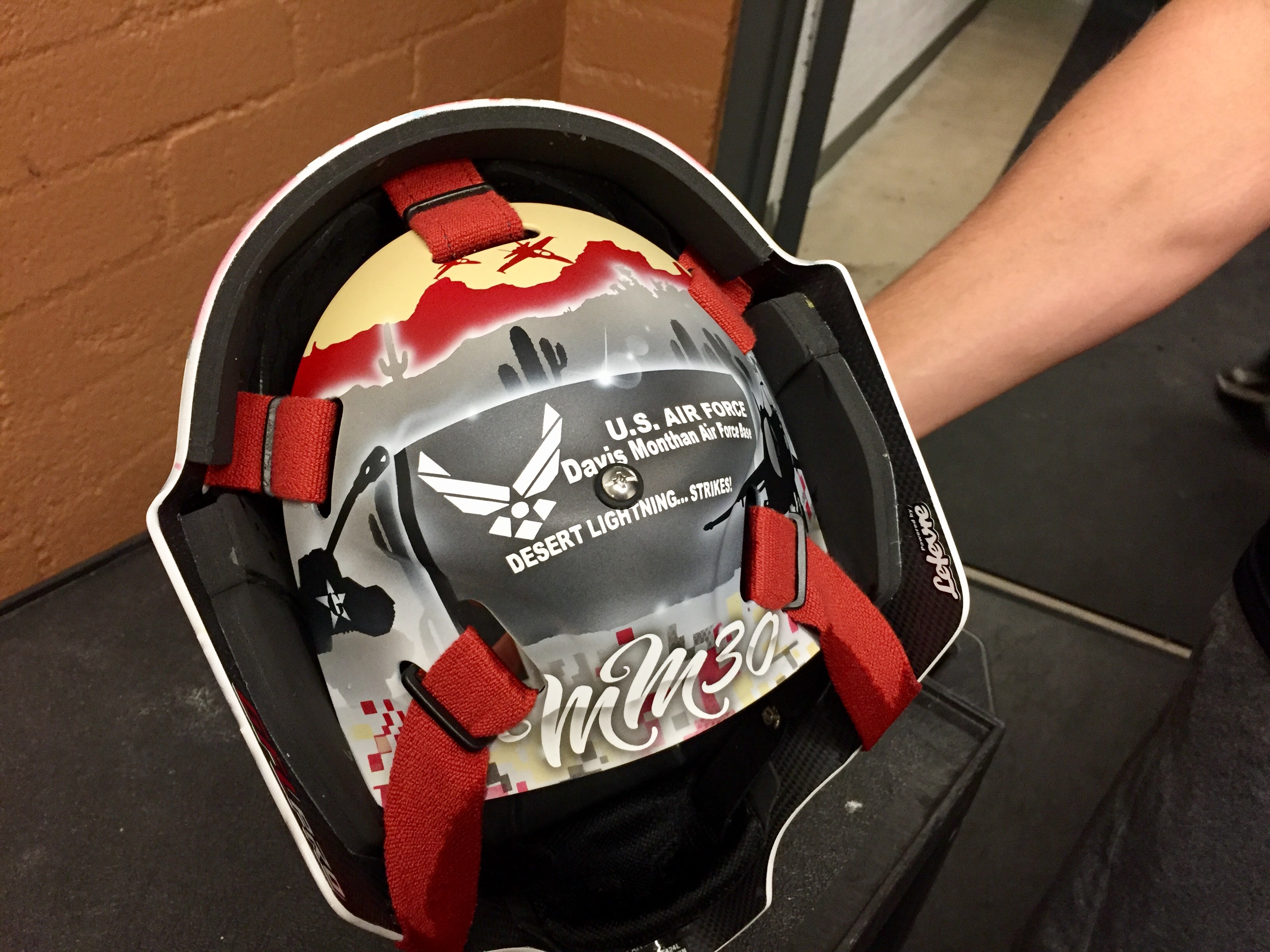 The Davis-Monthan goalie mask will be worn when the Roadrunners don their white sweaters during games.